How to Make a DIY Wood Sign for Your Business
Stencils are one of the simplest ways to make unique signs for your business. To make today's sign, we re-used some stencils from another tutorial to show you how versatile our mylar stencils can be. 
This DIY is completely customizable to you and your needs. I decided to use a small piece of craft plywood as my canvas and spray paint for my color. For a painting surface, you can use paper, metal, wood, glass, acrylic, fabric or whatever material suits your project. Paints can range from acrylic paint to wood stain to fabric paint. We recommend looking on the label of your paint in order to make sure it will stick properly to the surface of your choice. 
Because my business features both bold colors and lots of horses, I decided to use vivid analogous colors and our Western Cowboys Pattern Stencil.
My list of materials included:
Our custom mylar stencils which work great for any logo, image or design.
Craft plywood
4 colors of spray paint
Masking tape & extra scrap paper (optional)
Cover Your Workspace
First, I always cover my area with some scrap paper, especially because I am using spray paint. 
Paint Your First Layer
I began by painting my wood base an off-white color. This part is easy. All you do is point 10-15 inches away and spray. 
Paint Your Second and Third Layer (With a Re-Used Stencil!)
After it had dried to the touch (just a few minutes--the Sacramento sun does its job very well!), I laid down the first layer of our Western Cowboy stencil. 
This stencil is larger than the board I used, but you can just let the edges hang off. This layer got a light beige color. This particular stencil has two layers, so it will end up being two colors in the end. Once the first layer had dried, I lined up the next stencil on top and sprayed a darker orange color. 
Use Your Custom Stencil
Finally, I went on to paint the actual typography on the sign. The horses made for a fun background. Using multiple stencils is a fun way to mix it up and add some depth!
Because the stencil was a little smaller than the sign, I used some masking tape to cover areas that could get painted.
In just a few layers, I had a brand new sign for my business! 
Order your own custom stencil here, and get started making your own signs! It's easy, reusable, and affordable.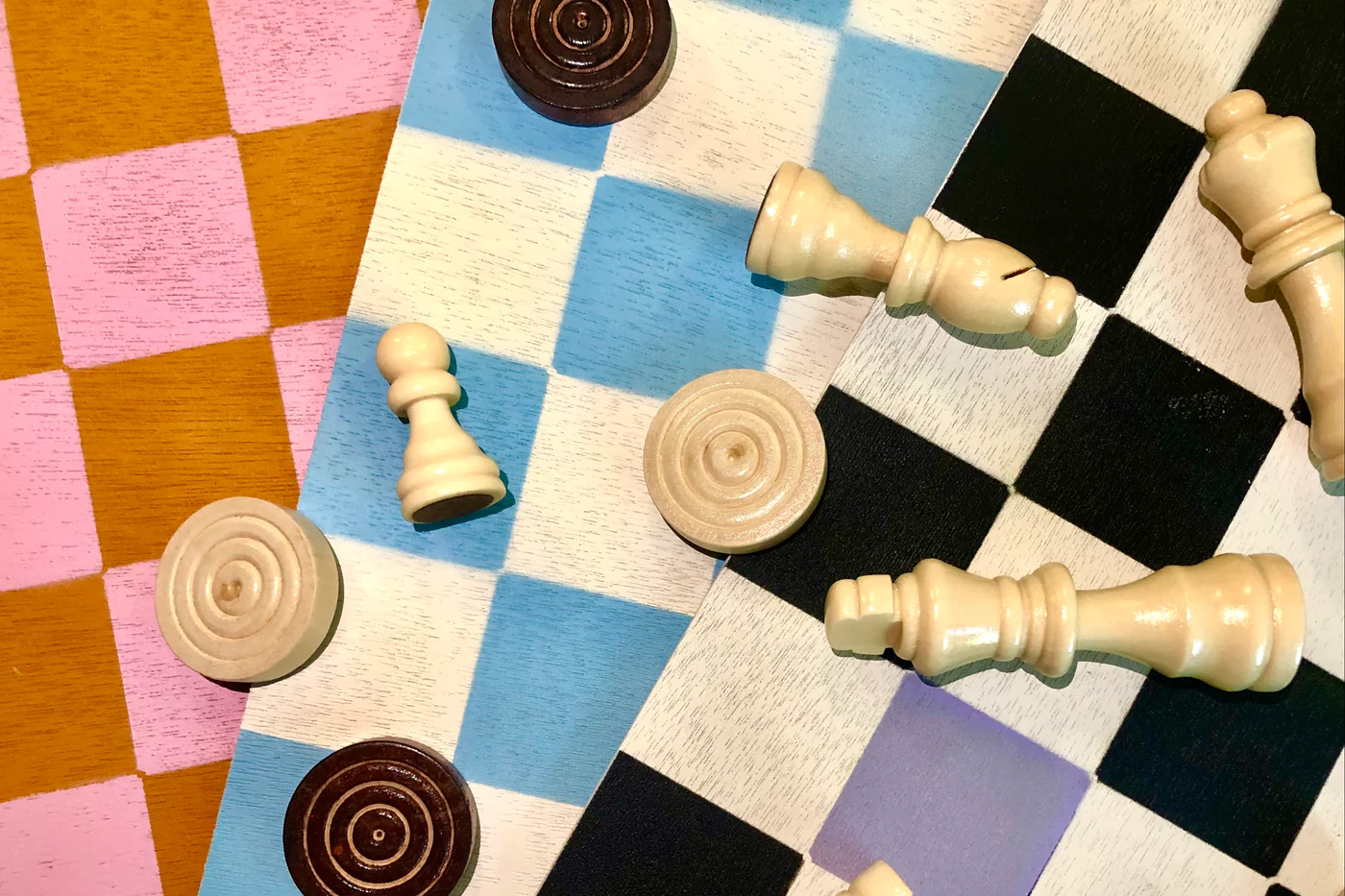 chess
We made one-of-a-kind chess and checker boards using a single stencil!
Read more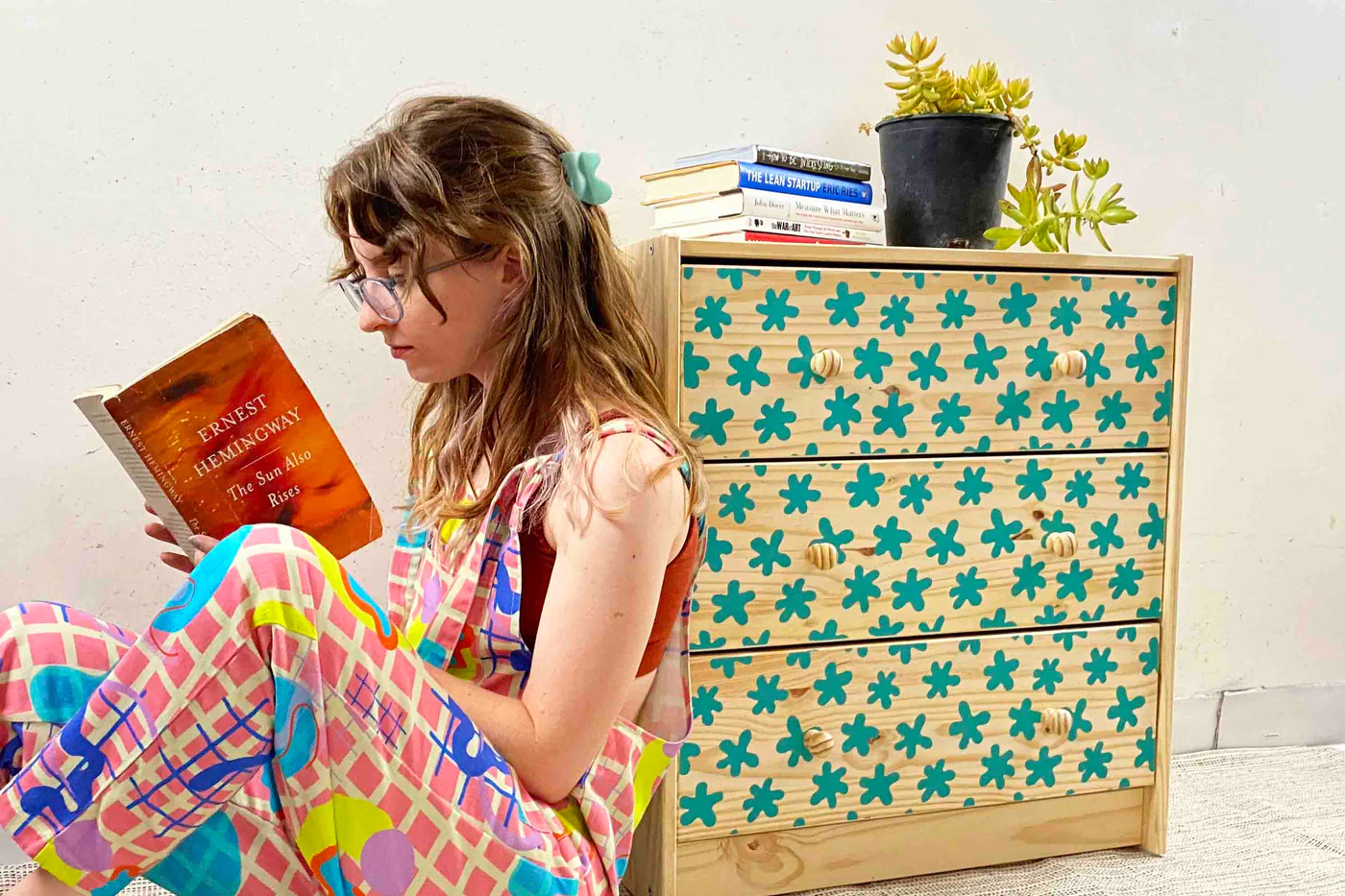 DIY
Upgrade an IKEA dresser using our groovy Lazy Daisy stencil!
Read more