Article: New Year's Resolution Planner Layouts
New Year's Resolution Planner Layouts
With an entire new year ahead, it's time to start planning and goal setting! That's why we're here with some ideas to help organize any year before you. We're using our bullet journal stencils to make elaborate page layouts quick and easy. 
Let's start with what everyone has on their mind at the start of a new year: New Year's resolutions. Whether you're trying to run more, save up for a vacation or adopt a new puppy, you'll need a way to organize those goals.
With the help of journal stencils, you can create detailed layouts with all your goals. The more organized your goals are, the more likely you are to achieve them. And it's good practice to write these goals down in a notebook that you keep close. Use the bullet points on the stencil to create blank circles you can fill in once the task has been completed. 
Everyone needs a little inspiration to get started on a new project or to get through tough or stressful times. Every year I find a few inspirational quotes to help me along. There are some serious ones, some funny ones and some that I just like to have around.
Creating an aesthetically pleasing layout for all of your favorite sayings will motivate you to look back on them throughout the year. 
Lastly, we all need a little TLC every now and then. We deserve a new pair of jeans, a vacay or a trip to the spa with friends. It's important to reward yourself for all the hard work you've done, so we created a chart to help track the amount of money you want to save for each item or experience. Once you've made your purchase or had your fun, color in the star! And be happy that you kept your spending habits on track but still got what you wanted.
If you'd like to know more about how to use our bullet journal stencils, check out our previous blog post all about them. Click here to purchase a set of journal stencils.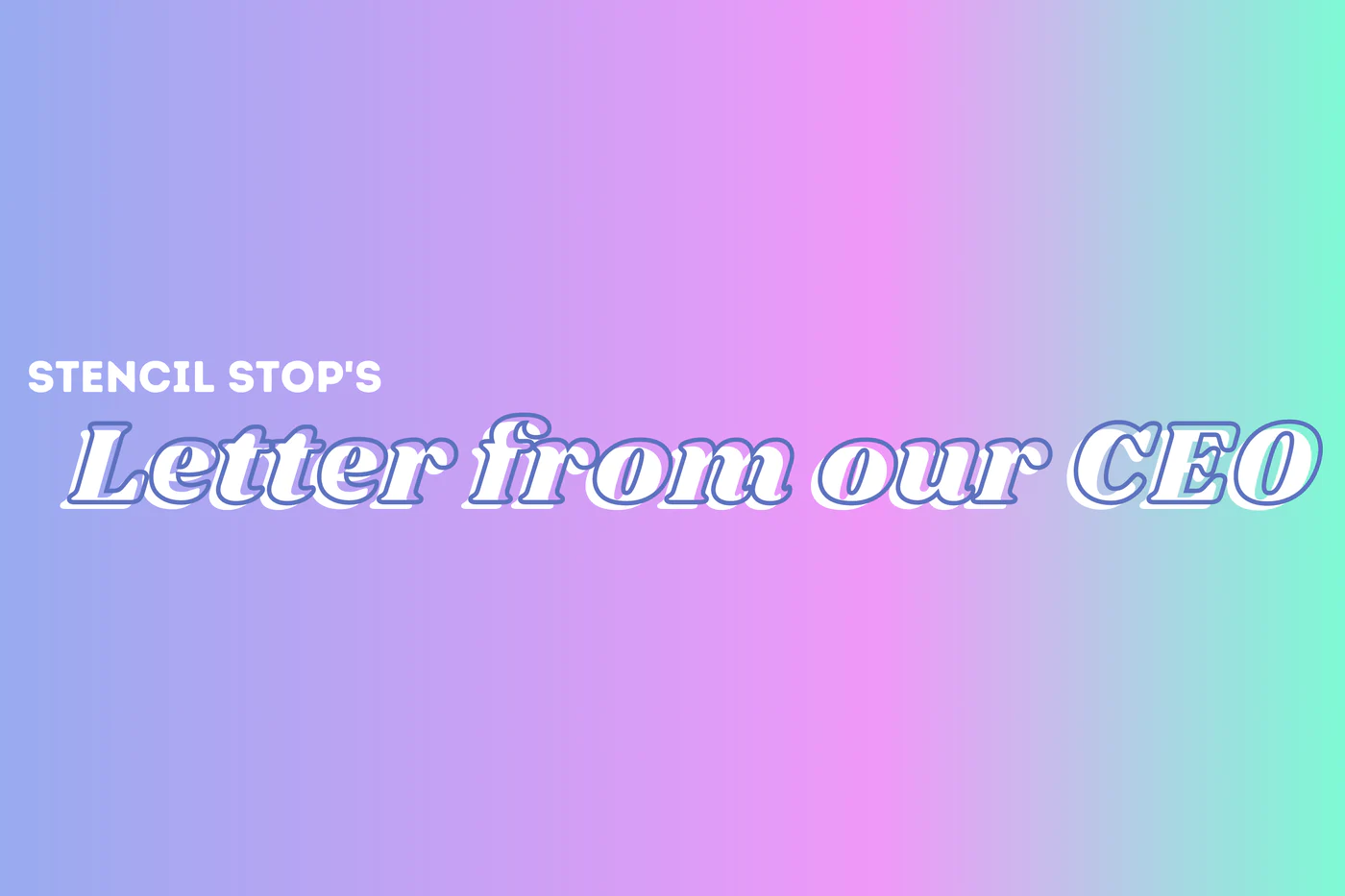 2021
Stencil Stop's yearly letter from our CEO Colin Mitchell thanking our customers for another successful year.
Read more