2021 DIY Home Decorating Ideas
As we spend more time indoors, we're feeling the need to reimagine our homes to meet the new normal's demands. Whether it's for a home office, a study nook for remote learning, there's an infinite amount of DIY ideas out there.
With this in mind, we decided to ask experienced design experts about the DIY home décor trends for 2021.
Karina Wolfin, a sales consultant at Direct Appliance Rentals, pointed out the increase in sales for fitness and entertainment equipment as Australians alter the way they spend time at home. She commented, "The pandemic has forced us to look at our indoor spaces in a whole different light. We need to be creative to ensure we still get the same amount of leisure without leaving our homes."
Here are 2021 craft trends that both beginners and seasoned DIY-ers can take on:
Candle Making
Candle making has always been a favorite DIY project, but it achieved unprecedented popularity last year when searches for candle making kits on Etsy jumped 893%. If you're eco-conscious, there are kits made of all-natural ingredients.
Candles can create a relaxed ambience, which many of us need during these uncertain times. 
Acrylic Paint Pours
Acrylic paint pours can be an exciting addition to an art deco, modern, retro or Scandinavian-themed room. Acrylic pouring is an enthralling painting technique that involves pouring liquified acrylic paint onto a surface, such as a canvas. This is an ideal craft for anyone who's not confident with their creative skills; as a result, it is always something unique and beautiful. You can also pour paint on tote bags, phone cases, sheet metals and more.
Stencils
Stencils are fun ways to add an interesting punch to almost anything—from walls and old floor tiles to wood pallets and bags. You don't have to worry about not being an accomplished artist because stencils allow you to create a perfect design. Play around with ready-made stencils or request a customized template. Stencils enable fast and easy printing of intricate or oversized artwork. Check out some of our DIY stencil projects to learn more. 
Paint by Numbers
These kits were a rage last year and will continue to be popular this year. Paint-by-Number kits offer a creative way to stay entertained at home. These are also effective in boosting your sense of accomplishment because the result is always a masterpiece. Many therapists employ these kits in reducing the stress and anxiety of their patients.
DIY Furniture Upgrades
Upcycling furniture and other household items will be a significant craft trend this year. You can start by sanding down and adding new textural finishes. Those with more advanced carpentry skills proceed with restoration or upgrades.
DIY furniture upgrades are low-cost projects that can be accomplished without professional skills. Check out our DIY Ikea Rast Dresser Upgrade and our Mid Century Modern TV Console. Throw in some creativity and you might be surprised by the final result. If you don't have anything to update, consider salvaging old furniture from marketplaces.
Are you looking for a less tedious home décor project that will reflect your creativity? You should try stencils. Get ready-made and customized stencils at Stencil Stop.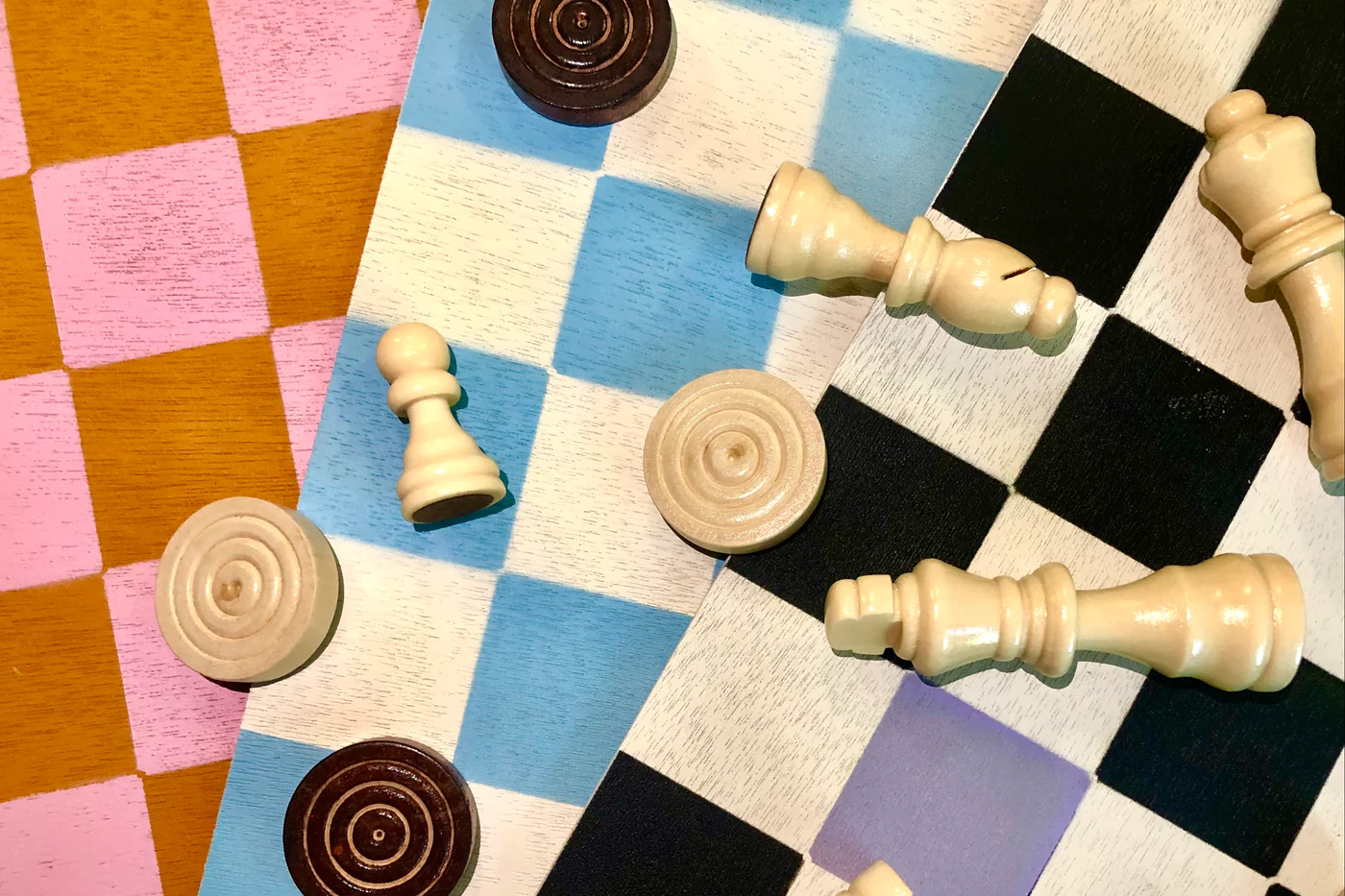 chess
We made one-of-a-kind chess and checker boards using a single stencil!
Read more