DIY Wrapping Paper
For all those times when PRESENT-ation is everything, this DIY is a must! It's so easy, simple and really a nice personal touch to add a little extra to gift giving.
The holidays are generally pretty crazy and busy, so taking the time to make something is noticed and appreciated. Trust me - the best gifts really do come from the heart!
This stenciled wrapping paper is unique and personal and also fast and easy! Here's what you'll need:
A stencil of course! Don't worry, we've got the right Christmas Stencils for you!
Plain wrapping paper or gift bag. We used brown paper, but white is also a great option!
Paint & Stencil Brushes. We used white acrylic paint, but this one's really up to you! Stiff stencil brushes help to keep your paint from bleeding.
Painter's tape to hold your stencil in place. You may notice in the video that we didn't use tape because the surfaces were smaller than the stencils. It totally works to hold the stencil in place, but the stencil image will come out even more clearly if you can tape it down!
Imagination! This is a fun project with so many possibilities, and if it really doesn't work out, you can unwrap and try again.
We came up with just a few fun options for Christmas paper, but our wide variety of stencils makes this DIY craft a possibility for every gift-giving occasion: birthdays, anniversaries, graduation parties, housewarming gifts, wedding gifts and more! As a bonus, you'll save a ton of money by not needing a whole roll of paper for every occasion- a win all around!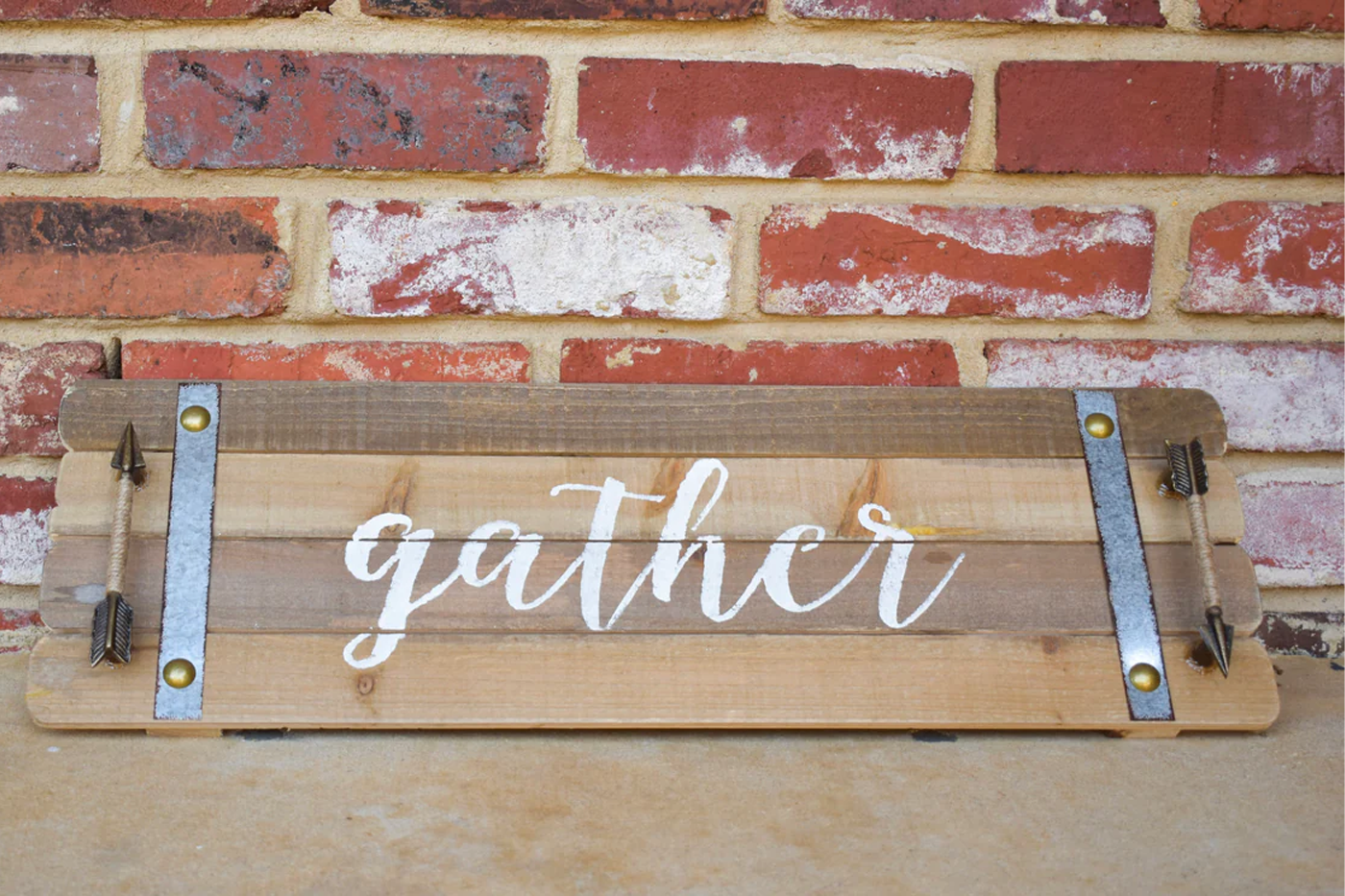 New Year, New Me, New Masterpieces...
We all love a good redemption story- I mean truly love it! Every human I know has a soft heart for a tragedy turned around whether it's a relationship restored, a huge mistake at work somehow reco...
Read more