New Year, New Me, New Masterpieces...
We all love a good redemption story- I mean truly love it! Every human I know has a soft heart for a tragedy turned around whether it's a relationship restored, a huge mistake at work somehow recovered, or our favorite underdog football team coming back to make a big win. We like it when all seems right in the world and even more so when, for just a moment, it looked like it never would be. And many of us see a new year as the perfect time for a little redeeming (looking at you football fans!).
We set some goals and then some more goals to reach those goals and there's no backup plan, because this is the year! This is the time! New Year, New Me, No Mistakes! Right...
Luckily for all of us flawed and funny humans, art is redemption and redemption is an art. I hope you'll see this story of technical failure and artful redemption as an example to make the most of your mistakes in the year ahead. 
Let's start at the beginning- supplies! I used a pre-cut wood piece for this project because it saved some time. Obviously you'll also need a STENCIL! Here's one of our Christmas stencils to try. You can also create your own custom stencil.
Other Supplies:
Painter's Tape
Pencil
Bowl (or something else circular you can trace!)
Pen/Pencil
Paint (color of your choice- of course!)
Paintbrush 
A great playlist (to inspire creativity!)
One of the great things about stencils is that you can really make them your own! I decided to hand paint a wreath around this Merry & Bright stencil.
There were quite a few lessons learned with this project. You may have noticed that the final product in the first picture has a black background and the picture in my supplies is a white piece of wood.
Here's what happened- I skipped the spray adhesive and may have used entirely too much spray paint. I'm not sure what I was thinking but after a strong start, I looked down and it looked like I had a black ink ocean on my stencil...not good. See below:
The paint bled everywhere and dripped off the stencil and it was just overall tragic. I'll be honest- I was tempted to give up and throw it away. Instead, I saw an opportunity for recovery, and LUCKILY I had not used up the whole can of spray paint! So I painted the wood black and pretty much did the opposite of my original plan.
The final product wasn't what I planned, but I'm thankful for the great lesson learned here! Mistakes are going to happen. It's inevitable, but mistakes don't have to be all bad. A little art and crafting has taught me that it is possible to make mistakes well!
Check out the video below to see the rest of the details behind the creation of this piece. If you have an art redemption story to share, we would LOVE to hear about- email us!!!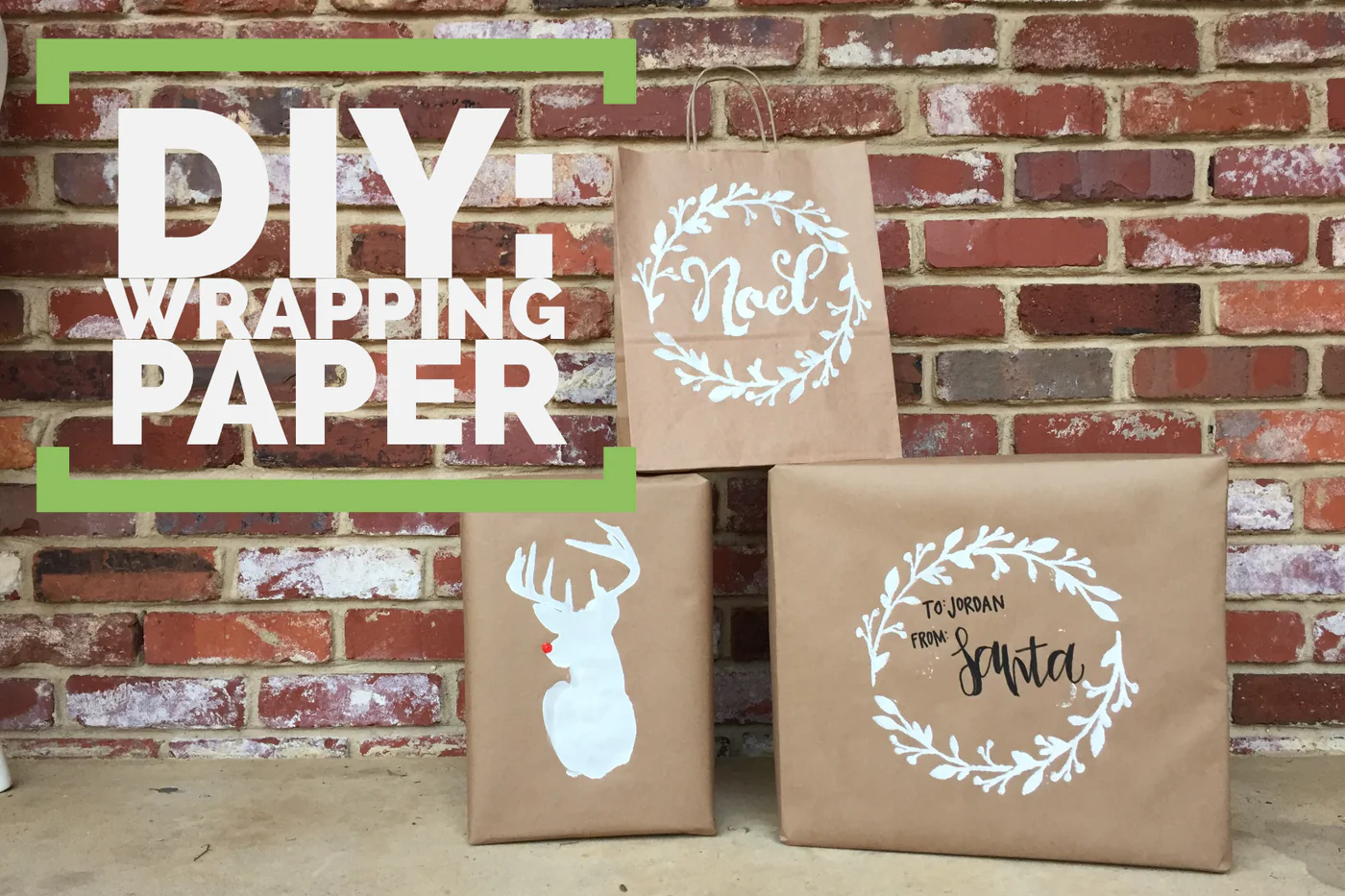 For all those times when PRESENT-ation is everything, this DIY is a must! It's so easy, simple and really a nice personal touch to add a little extra to gift giving. The holidays are generally pre...
Read more