Choosing The Best Stencil Material - 10 Crucial Factors To Consider
14 mil Mylar Plastic
3 mil Adhesive Matte Polyester
Types of Projects
Sidewalk painting, shipping crates, cornhole boards, signage, tables
Interior decorating, fingernails, mugs, glass etching, paint masking, cars, boats
Application Surfaces
Pavement, concrete, wood, metal, brick, general outdoor surfaces
Wood, walls, concrete, fine surfaces, metal, plastic
Level of Detail
Medium. Best for lettering and logos that are meant to be repeated many times without the need to extremely neat detail. If fine details are required, .003" matte adhesive is the best material.
High. Adhesive holds tightly to prevent bleeding or running outside the stencil lines.
Paint Types / Method of Application
Spray paint is optimal. The specific type of spray paint should depend on your application surface (indoor use, outdoor use, etc.) because mylar is resistant to chemicals and paints.
Using a paintbrush or paint roller without the material tightly held down on a completely flat surface will result in the paint bleeding under the edges of the stencil. Back and forth sweeping motion when applying spray paint works well but can also bleed slightly.
Paintbrush, paint roller, or stencil brush are optimal. Spray paint can work as well if necessary. The material holds tightly enough to the surface that you won't see much lost detail switching between application methods.
Lifetime / Number of Uses
Hundreds to thousands, depending on the complexity of the design and storage conditions. The more complex a stencil's design, the more likely the intricate parts are to separate or break apart.
15-100 uses, depending on surface of application and maintenance
Thickness
14 thousandths of an inch, also known as 14 mil or .014", which is about the same as 5 or 6 pieces of standard printer paper.
3 thousandths of an inch, also known as 3 mil or .003", which is about the same as 1 piece of standard printer paper.
Flexibility
.014" mylar is pretty flexible, but not quite as flexible as the .003" adhesive matte material. It is recommended for use on flat or slightly curved surfaces. For example, the side of a trash can would be about the most curved surface on which you would want to apply this material with the expectation of retaining detail.
Very flexible. Will conform to surfaces of almost any level of curvature.
Color
Opaque. Objects are partially visible through the material.
Stencil material is white. It comes on a kraft (brown) backing paper.
Storage
Store flat in room temperature. Ideally stored after cleaning so paint is not accumulated on the surface and in the corners.
Store flat in room temperature. Keep the kraft backing paper that comes with the stencil and re-stick the stencil to the backing when not in use. Ideally stored after cleaning so paint is not accumulated on the surface and in the corners.
Cleaning
Mylar is chemically resistant, so any type of paint cleaner, thinner, or solvent can be used.
Warm water and light cleaners like Windex are optimal. Scrub lightly so the stencil's detailed areas are not damaged. Ensure the adhesive side of the stencil is not exposed to cleaners or water so the adhesive retains as much stickiness as possible.
Detailed Material Information
Chemical and moisture resistant.
Can withstand temperatures ranging from -100°F to 300°F.
Does not become brittle with age.
3-mil matte polyester bonded to removable light-tack adhesive on a kraft backing.
Can withstand temperatures up to 300°F.
Product Types
New Year, New Me, New Masterpieces...
We all love a good redemption story- I mean truly love it! Every human I know has a soft heart for a tragedy turned around whether it's a relationship restored, a huge mistake at work somehow reco...
Read more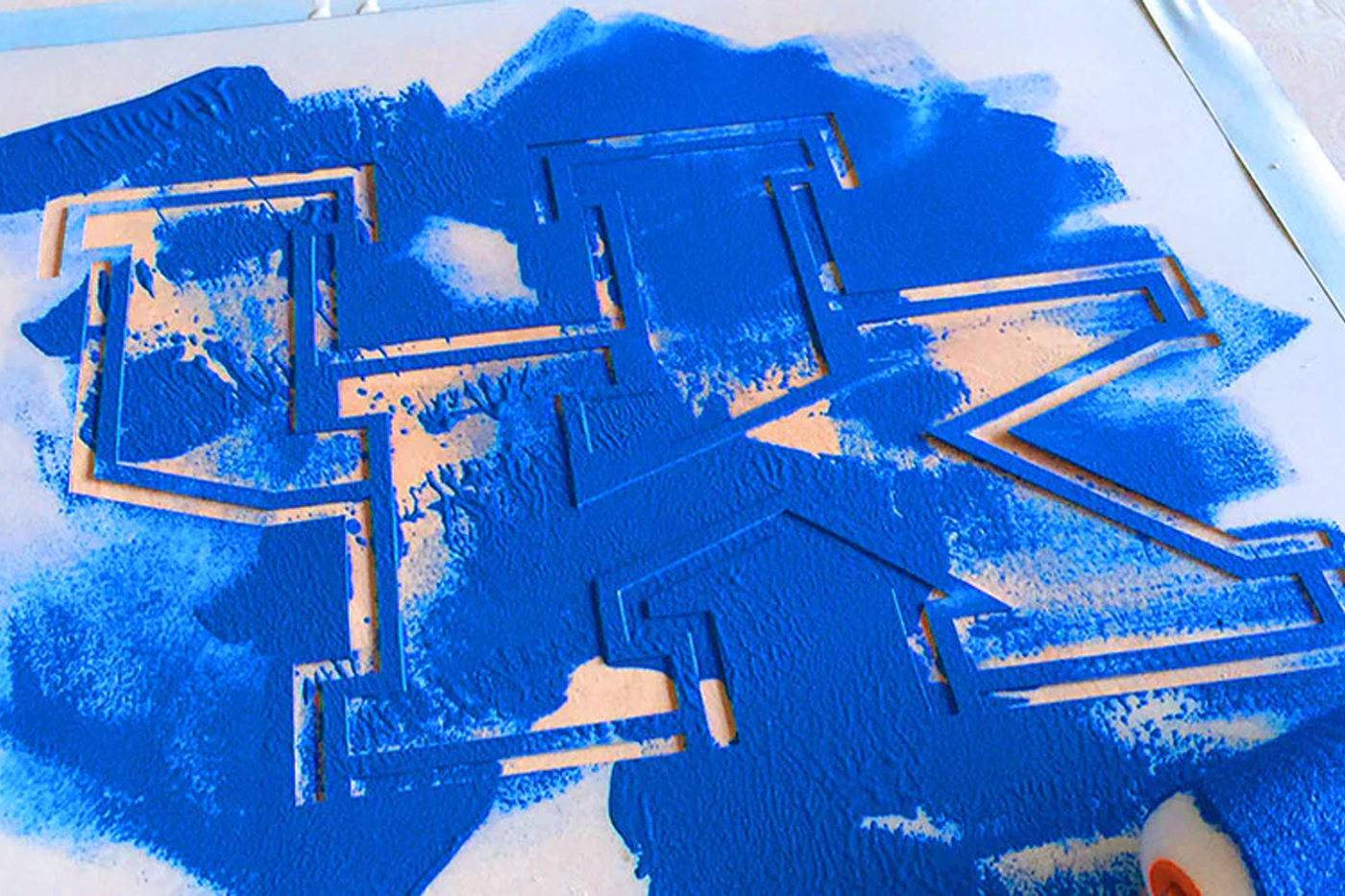 Since we started Stencil Stop 3 years ago, I have strived for transparency for our employees and customers. If you work for me, I try my best to always give my honest thoughts and opinions. Custom...
Read more