How to Make Thanksgiving Placemats
Get ready for Thanksgiving by making sure your home and (especially) your table are ready for guests (or just a quaint family dinner!). Here's an easy and elegant placemat that is sure to impress anyone. 
This project started out as a $2 IKEA purchase and became a beautiful seasonal placemat that any table dressing would be lucky to have.
Materials:
Step 1). Cut apart leaves
One of the advantages to adhesive stencils is how easy they are to cut. This allows you to move around different elements of your design. The leaves in this design are arranged in a pattern, but we want to separate them so we can freely create our own pattern around the border.
When designing your stencil, you can design a pattern of leaves on one stencil and cut them apart so they are separate and easy to move around. Or you can design multiple single leaves on multiple stencils.
Step 2). Mix paints
In order to emulate the colors of the leaves during autumn, we mixed a few shades of orange, some red, and a dark brown/green. Regular acrylic paint works well for this project, especially because of the textured nature of the placemat fabric. 
Step 3). Place and paint
To create a "piled" look, each leaf will have to be placed and painted individually, but we guarantee it won't take as long as it sounds! 
We started with a large leaf in one corner of the placemat. Dab the paint onto the stencil, leaving some areas with less paint than others for a more distressed look. 
When one leaf is done, remove the stencil and place the next stencil beside it. Acrylic dries quickly, so there is no need to wait in between leaves. 
Alternate between large and small leaves, overlapping some to get a "piled" effect. Alternate the colors you use as well. Use the smallest leaves as filler between larger ones. We reused a few of the leaf designs around the border, so make sure you don't immediately discard them after use. 
It's as easy as that! These are so simple and fun to make, and creating multiple placemats will happen in a flash. They'll make great decor for your table and you can match the colors and design to your home's aesthetic as well.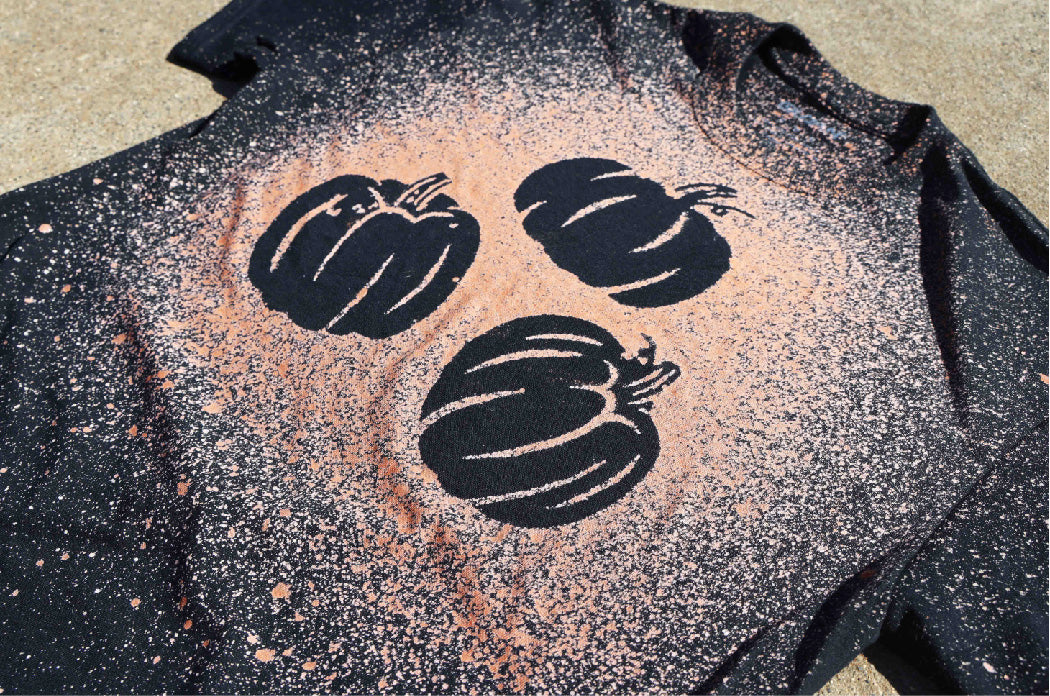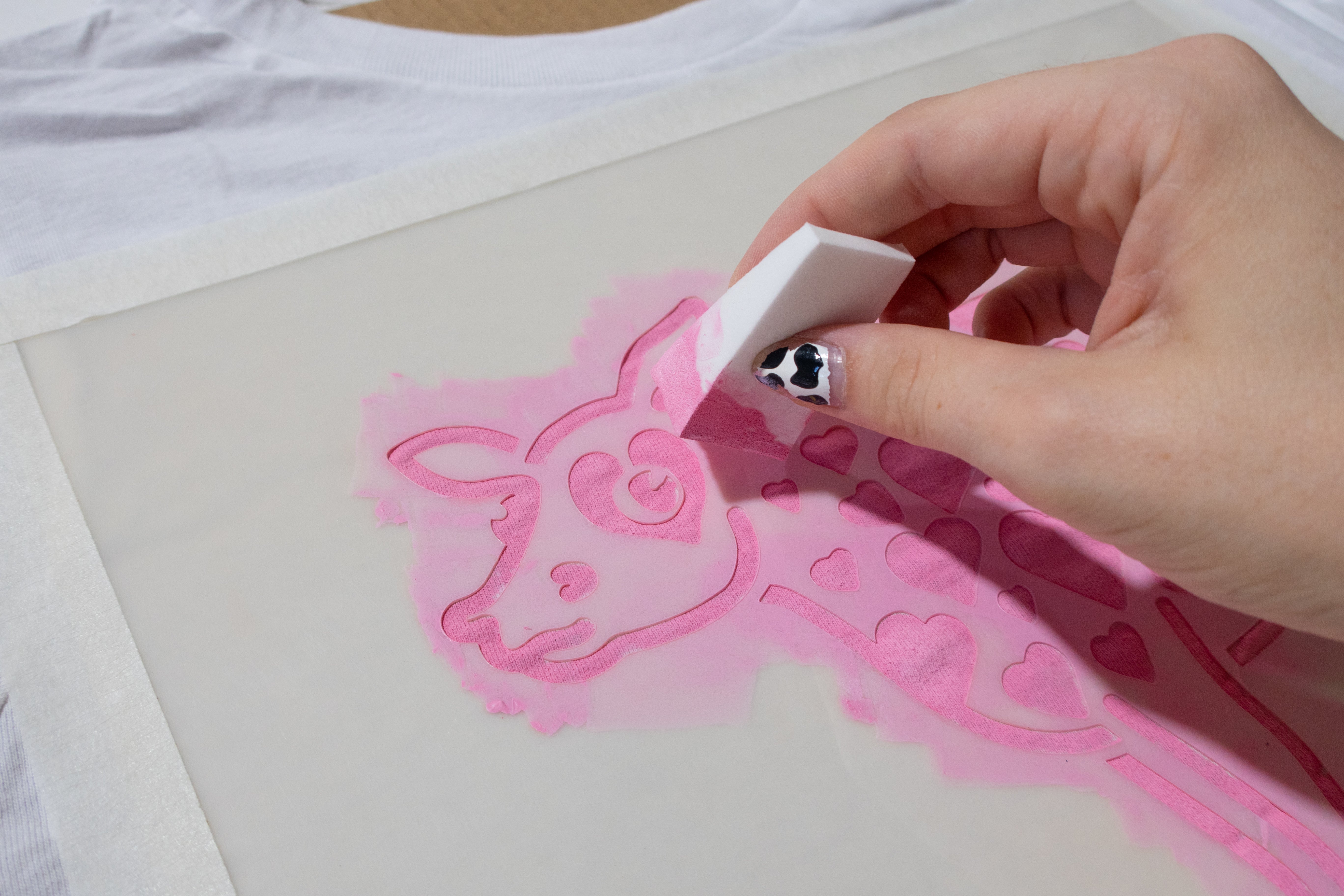 animal
Learn how to use stencils to make custom t-shirts and other apparel on a budget. This tutorial will give you all the information you need to make beautiful and professional prints.
Read more