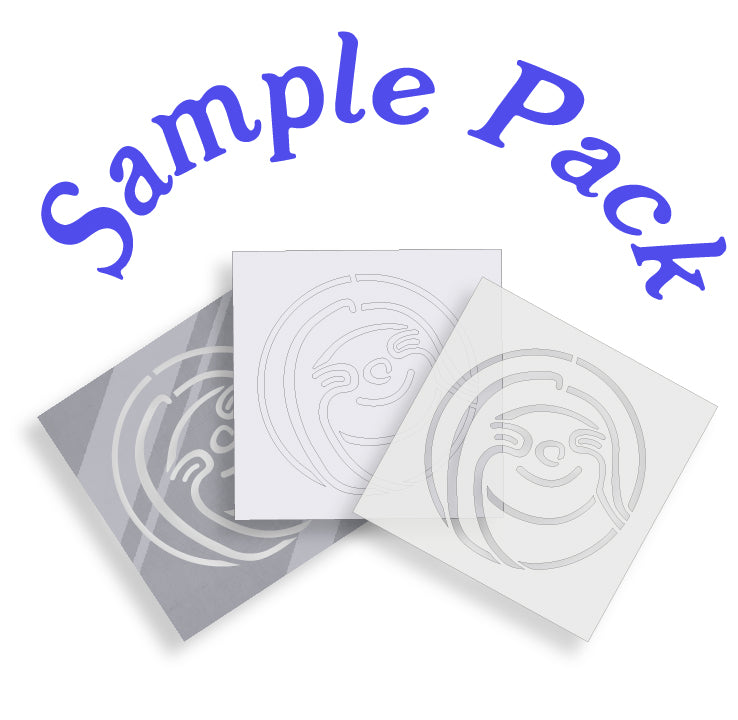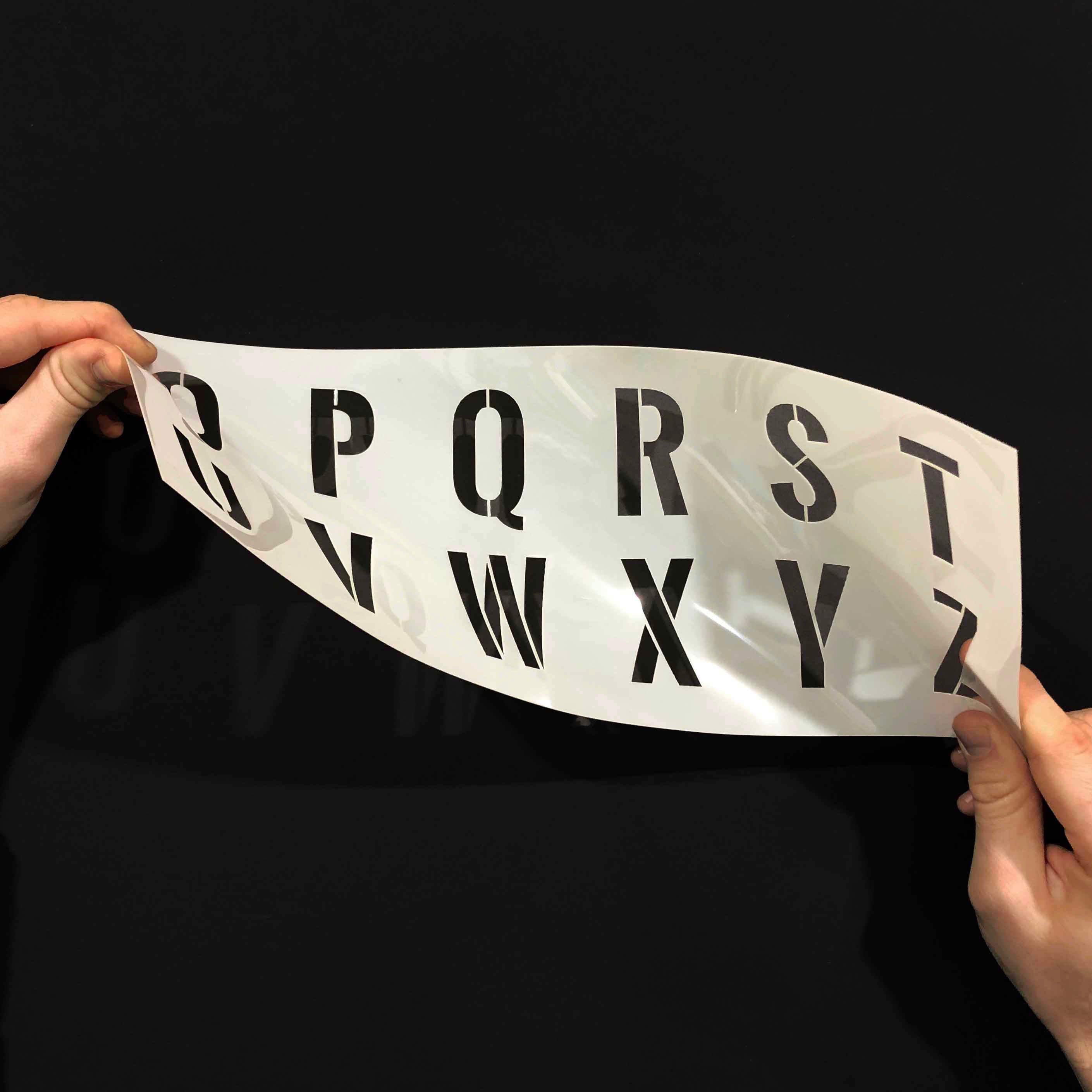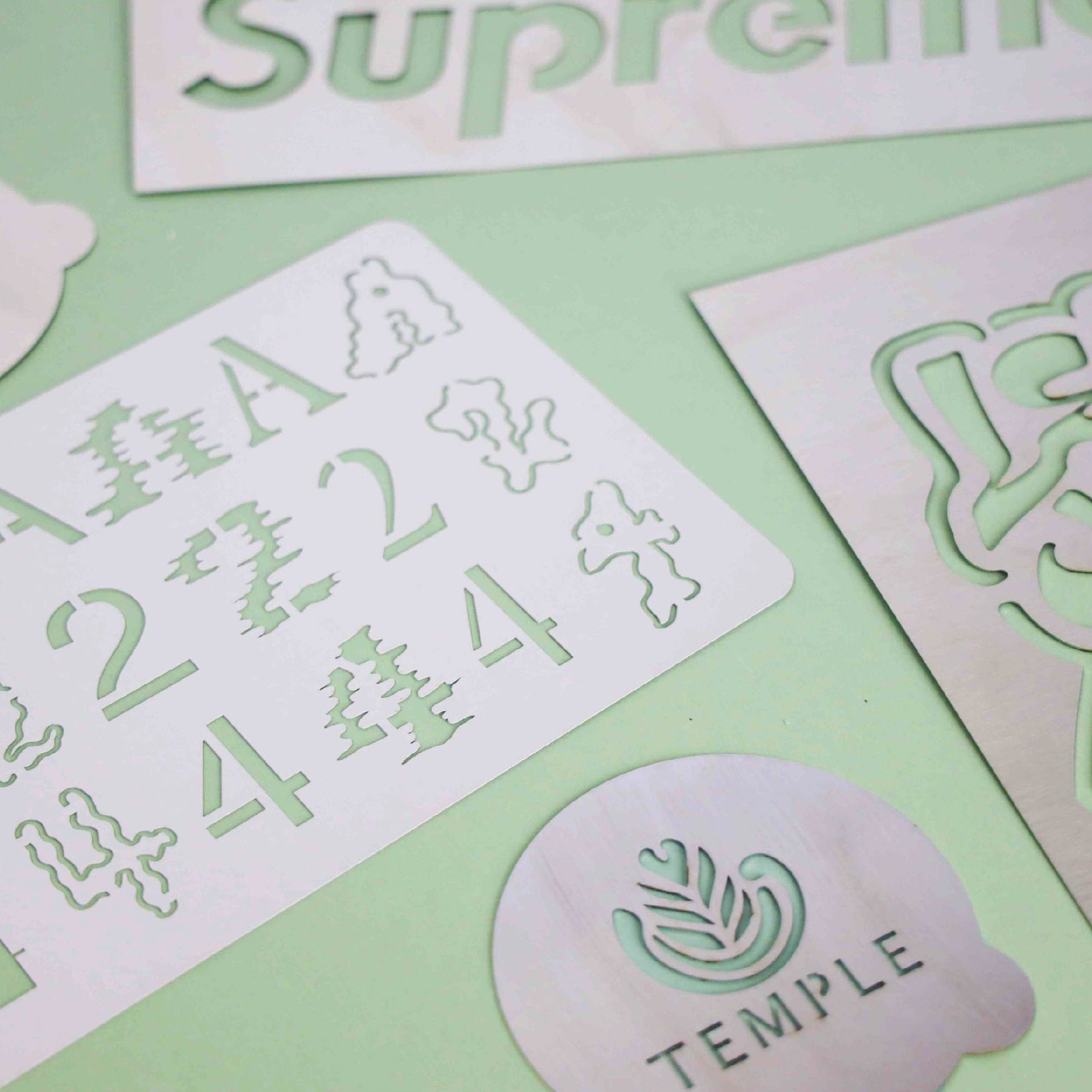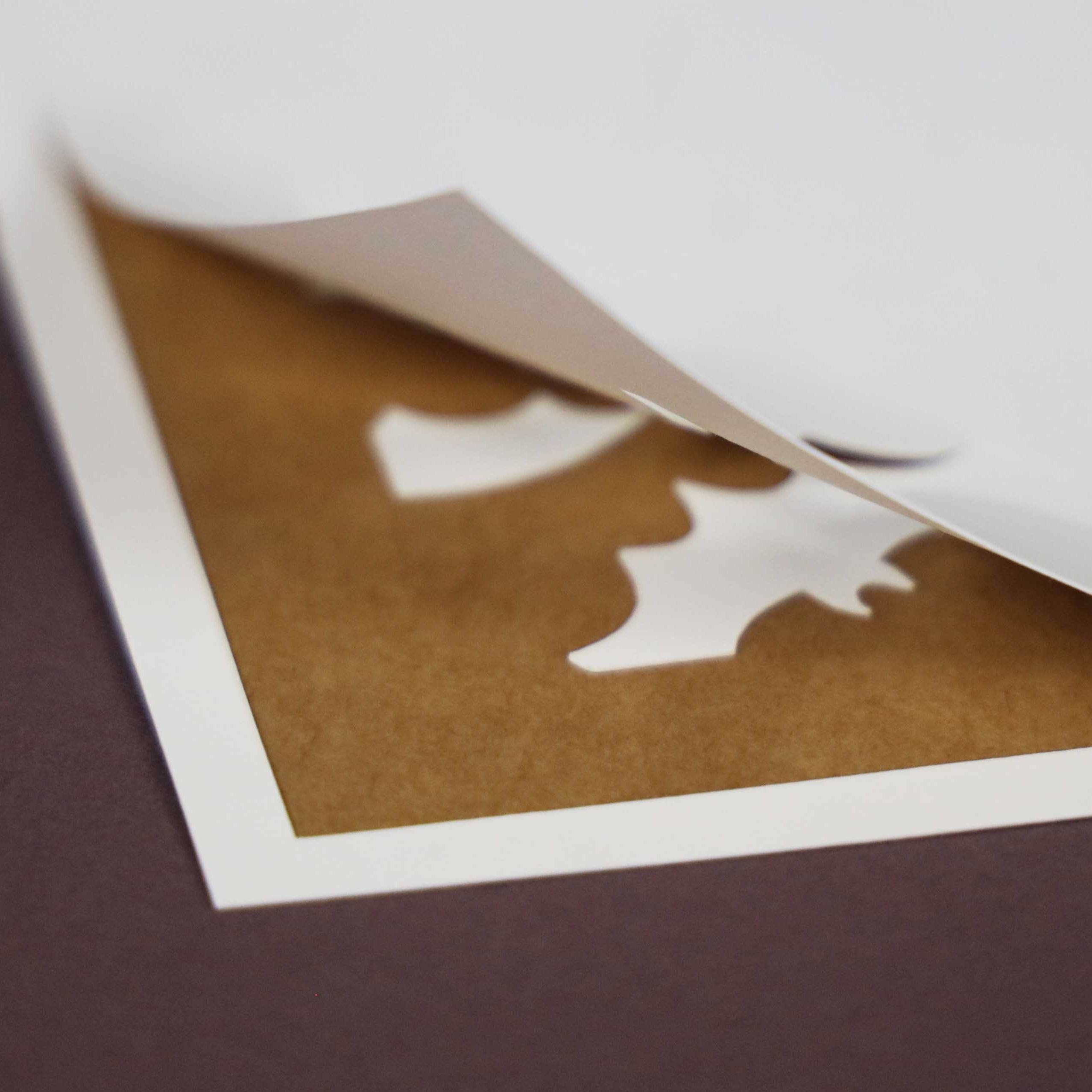 Sale price
$4.99 USD
Regular price
(/)
Shipping is free for sample packs. 

Unsure of what material to choose for your custom stencil? We've got you covered. Our sample packs are an easy way to learn everything there is to know about our mylar, adhesive, and metal custom options. 

This kit includes:

1 stencil, 14 mil mylar plastic
1 stencil, light-tack 7 mil adhesive
1 stencil, 0.6 mm stainless steel

Use these samples to determine the best fit for your project. Each material has a different weight, thickness, durability, reusability, and appearance. 
Choose options