Top 10 Clemson Tigers DIY Projects
We've rounded up the top Clemson Tigers DIY projects on the web today. From home decor to tailgate must-haves, you'll feel the Tiger pride in every project! 
While materials vary for each project below (hint: it's mostly wood and paint), here are the stencils that will be most helpful for Clemson DIYs:
1. "All In" Wood Sign
This sign is crisp, clean, and straight to the point. It can be created with just wood, some alphabet stencils and the Clemson Tigers Paw Logo.
2. Clemson Cornhole Boards
While you can buy some badass Clemson cornhole sets online, you can also make your own! This tutorial shows the step-by-step instructions to make your own ultimate tailgate game. We love the incorporation of the palmetto tree and the classic tiger paw.
3. South Carolina State Outline Wood Art
This project is going to take some serious sawing skills to get the South Carolina state outline just right. The results are so worth it though! The possibilities are endless once you have the state cut out - use wood burning to write things like, "home," "Tigers," or even burn in the tiger paw!
4. Clemson Cooler
You don't have to be a sorority girl headed to a fraternity formal to enjoy the unique struggles of painting a cooler by hand. 
5. Burlap South Carolina Pillow
This super cute pillow is the perfect addition to any Clemson home. While we love the original, use some stencils to bring this super easy and fun DIY to life in your home!
6. "Nothing could be finer than to be a Clemson Tiger" Wall Art
Not going to lie, this one is going to take some handwriting expertise. The best advice I can give is to highlight the downstrokes. (Start writing some words in cursive and this will make sense.) The picture shown was originally drawn by Laura Frances Designs.
7. Clemson Doormat 
Just purchase a plain doormat, like this one, and go to town with a stencil and some spray paint.

8. "Home" South Carolina Wood Sign
An easier way to achieve this look is to paint these letters on a piece of wood and use a stencil to get the South Carolina outline perfect.
9. Burlap Clemson Garden Flag
Making a personalized DIY Clemson garden flag is a great way to show off your own sense of style! Be as fun or as simple as you like.
10. South Carolina "Love" Wood Sign
Last, but not least, this vibrant sign is packed with orange and purple spirit! There are a ton of ways to put a personal spin on this simple DIY wood sign! Originally created by Dutch Girl Decor.
We can't wait to see how you use this list to make your own Clemson DIY project! Tag us @stencilstop in your creations or email admin@stencilstop.com, so we can check out your work!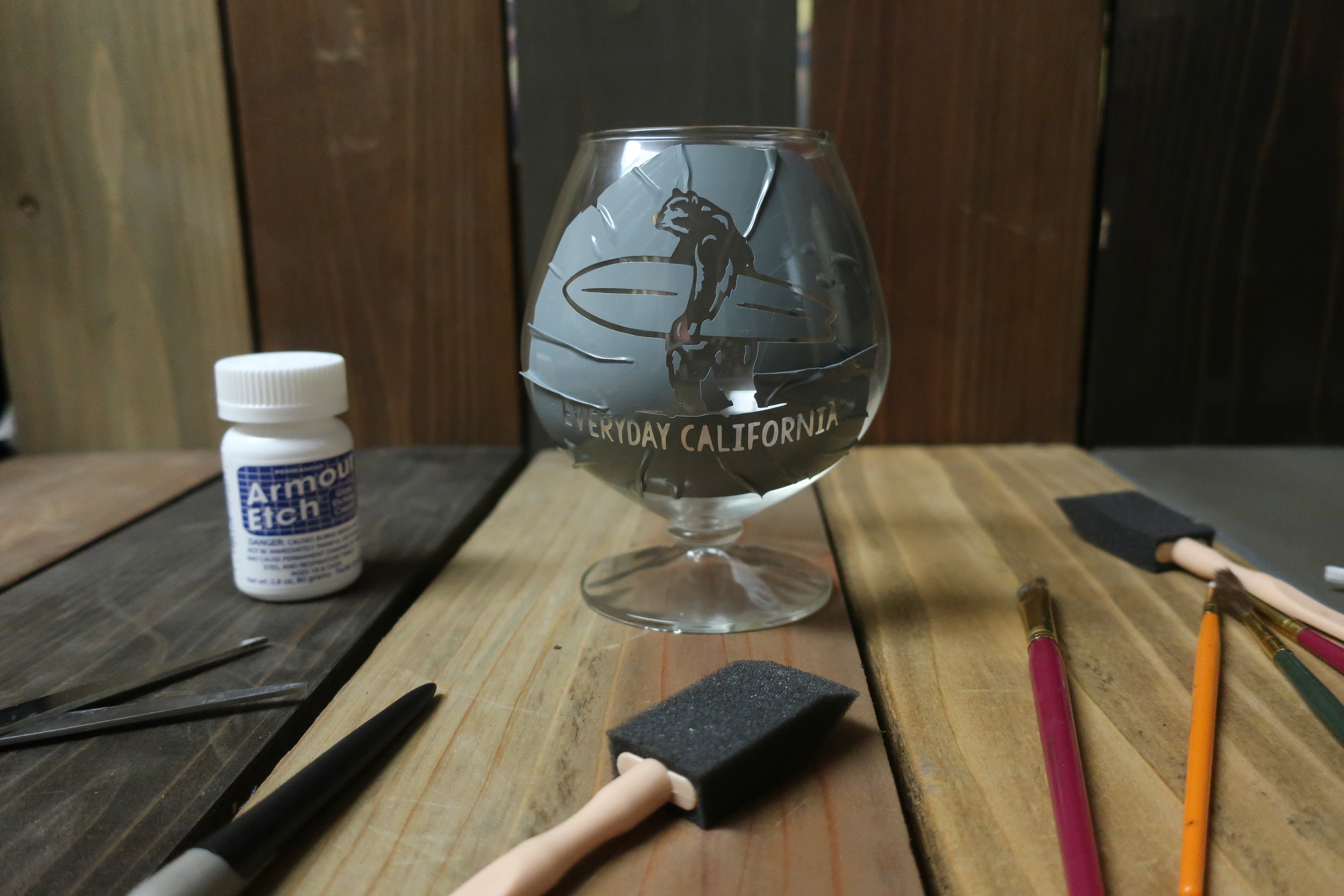 DIY custom etched glass is inexpensive and achievable by following our simple tutorial! This entire project only costs $10 and is super easy!
Read more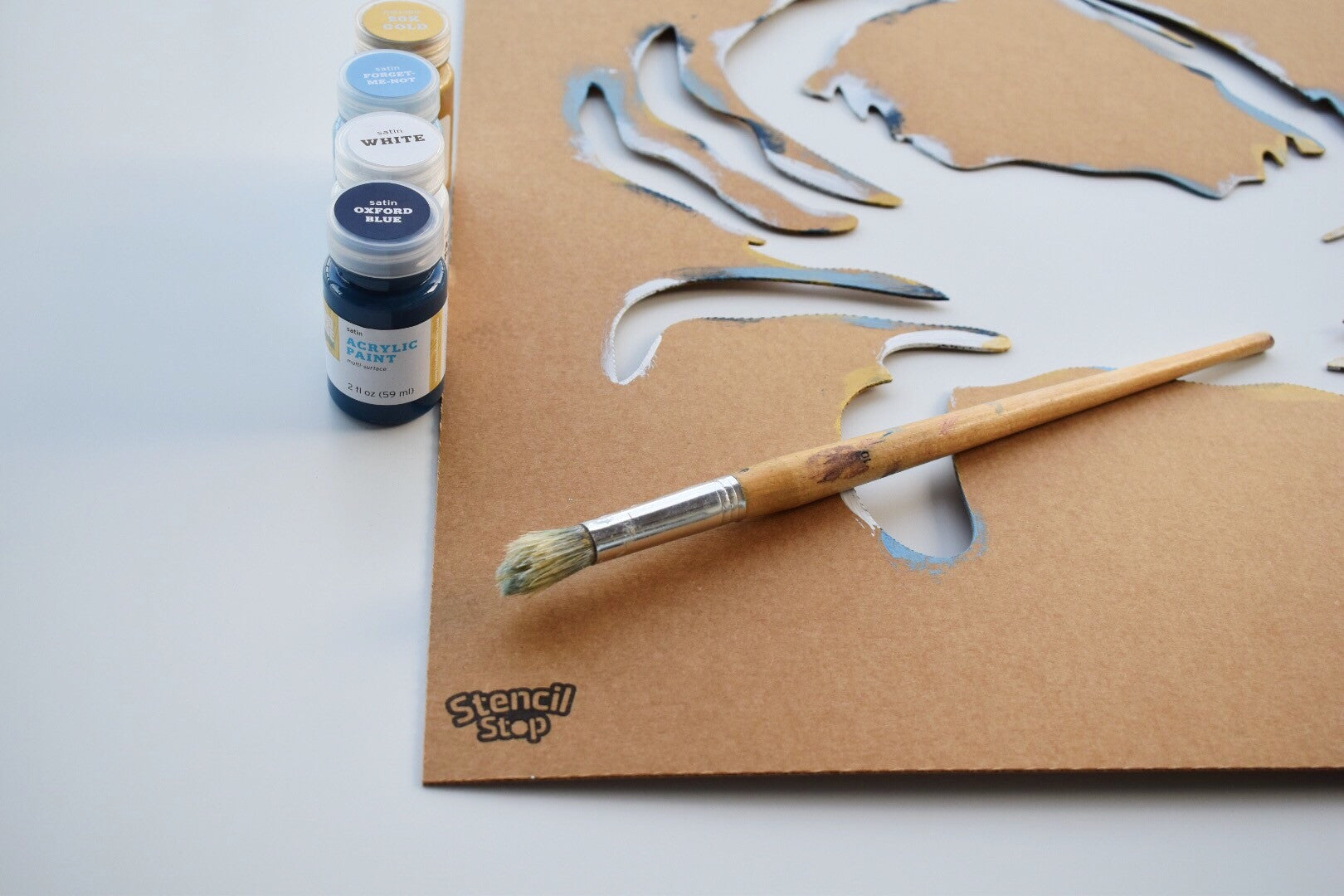 DIY Nautical Crab Stencil Wall Art
Wanting to capture the warm, beachy feel of my grandma's house on the water, I used shades of blue, white and metallic gold to make this nautical crab DIY wall art. Done within 15 minutes, this pro...
Read more