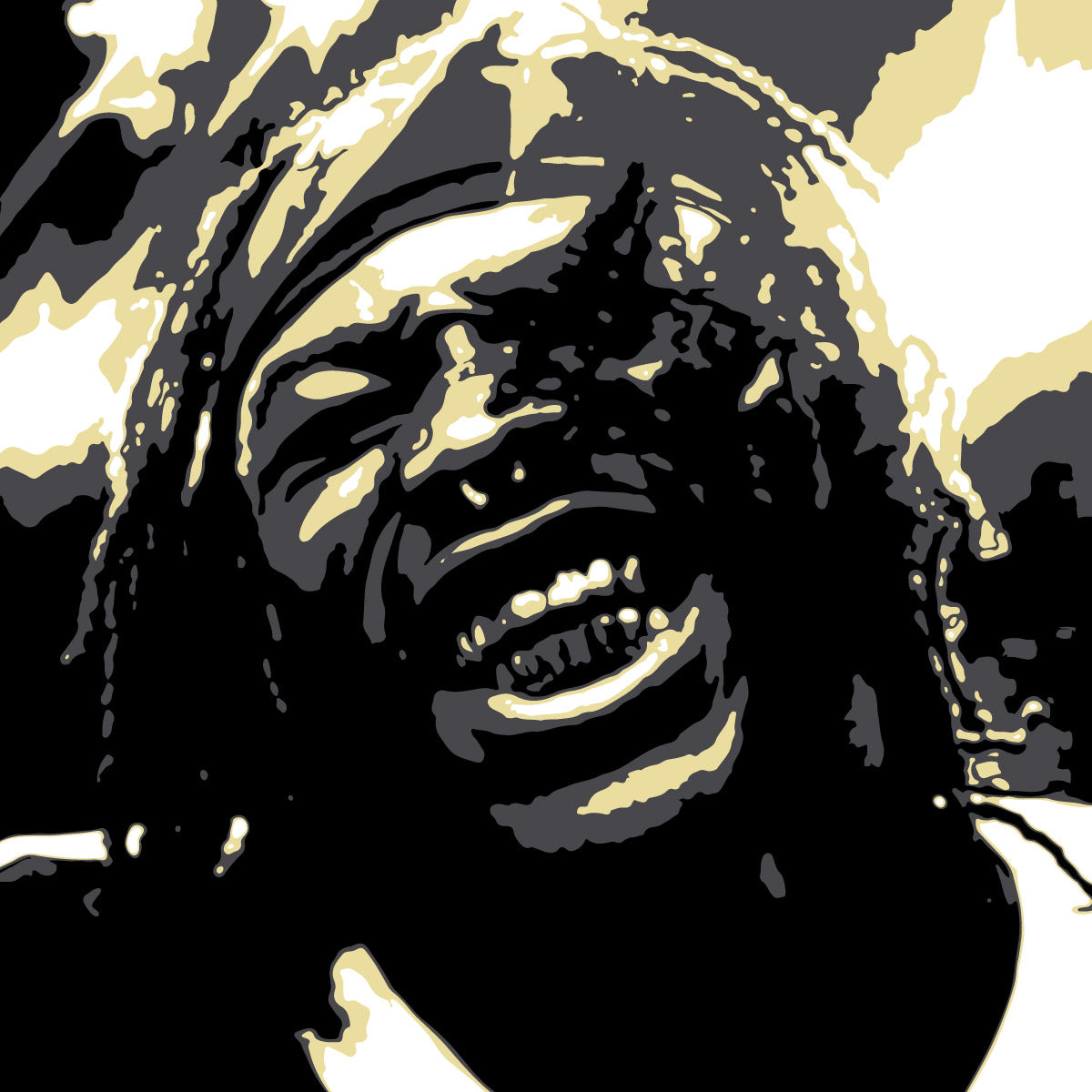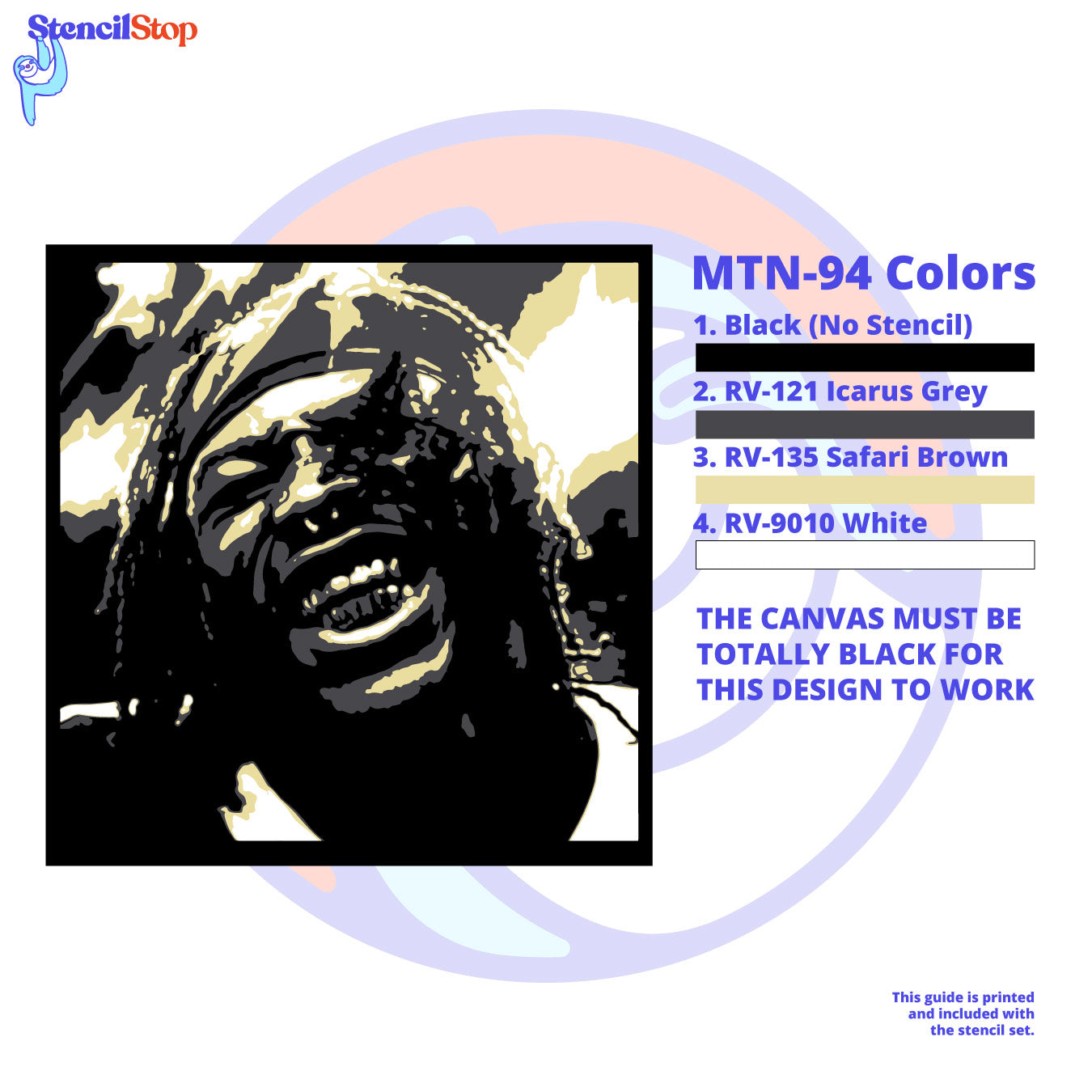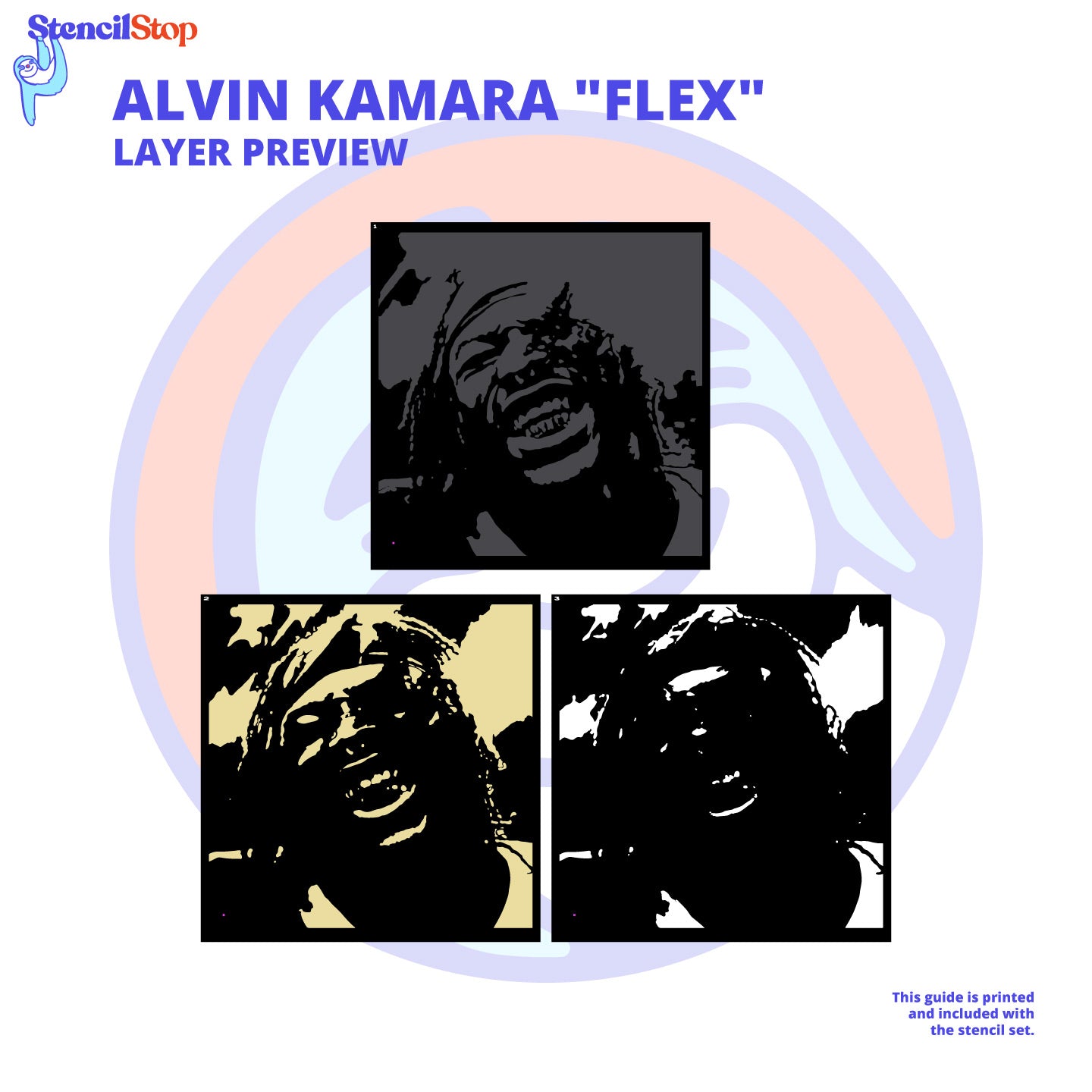 Alvin Kamara "Flex" Layered Stencil Set
Sale price
$36.99 USD
Regular price
(/)
The Alvin Kamara "Flex" Layered Stencil Set is easy to use for painting on canvases, walls, outdoor surfaces, and many other types of DIY projects. Durable 10 mil mylar allows for constant reusability and easy cleaning.

Stencil set size refers to the canvas size that the design will fit on. For this purpose, the outside edges and design size will vary slightly from the size listed. 

We design our layered stencil sets using colors from our preferred spray paint, Montana Colors. The colors you'll need for this stencil set are listed below, along with links to purchase the items.

MTN-94 Paint Colors

1. RV-9011 Black | Buy from Blick | Buy from Amazon


2. RV-121 Icarus Grey | Buy from Blick | Buy from Amazon

3. RV-135 Safari Brown | Buy from Blick 

4. RV-9010 White | Buy from Blick | Buy from Amazon

Quick notes:

Stencil Stop may earn a commission from purchases made through links. If a link is not listed above, it's because the item was not listed at the time this stencil set was added to our site.

Montana Colors is a different spray paint brand than Montana Cans. Confusing, we know. Montana Colors, which creates the MTN 94 spray paint, is the one we recommend and are referring to here.
Choose options